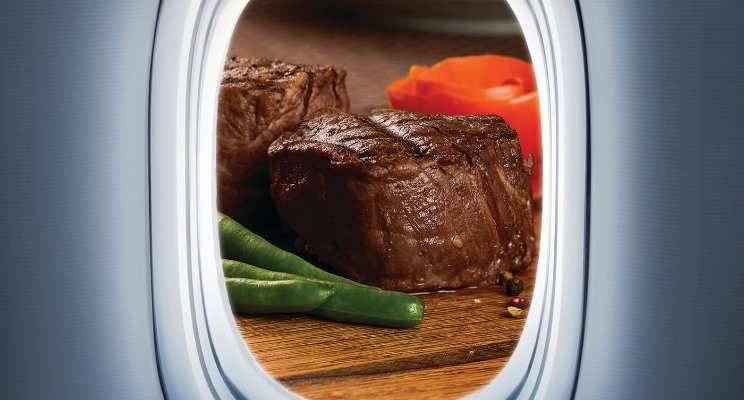 From James Calvetti Meats to Calvetti Culinary Creations and the synergies within.
Most of us who work in the culinary industry know good meat. We know the taste, the texture, the smell and what it takes to make a superior product, i.e. the purchasing, the handling, the aging, the selecting and sorting and the portion cutting. At James Calvetti Meats, we have two generations and 43 years of experience in providing the finest primal and portion cuts to the wholesale and our direct-to-consumer business.
In 2014, we started Calvetti Culinary Creations using the aforementioned skills to provide the finest proteins for traditional French-style sous vide, ready-to-eat products. Our sous vide process gently cooks and fully pasteurizes our products at temperatures far lower than traditional cooking methods (including steaming under vacuum). We now can offer the best of both worlds for our customers and, additionally, open new markets around the world. Our traditional business (while still very viable) offers a line of ready-to-cook meats, including Halal products. For those customers looking for safe, consistent, labor-saving solutions to their high-volume meal requirements, our sous vide products are the answer to their needs.
With a wide range of newly developed sous vide products, flavorings and packaging styles, along with our searing and grill-marking capabilities, we are able to offer innovative and cost effective solutions. We've also just added a line of non-traditional (in commercial volumes) portion-ready, gently sous vide fruits and vegetables.
Simply put, the synergies of James Calvetti Meats and Calvetti Culinary Creations offer our customers the best of the old and new!
This post was originally published on Jamie Calvetti's LinkedIn Page