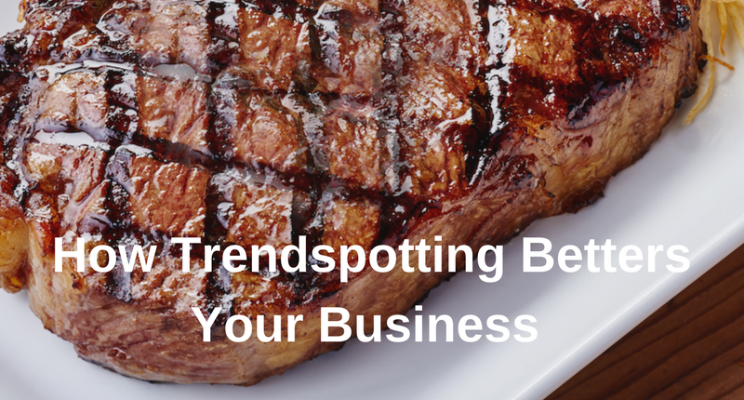 This post was first published by Jamie Calvetti on LinkedIn
Calvetti Culinary Creations participates in the 2017 Research Chefs Association Conference
Consumers today are looking for customization. In a world in which personal choice is the priority, we must rise to the occasion. We're seeing the evolution of cultural cuisines, like Halal food, and it excites us to learn more. Earlier in March, we headed out to San Juan, to participate in the annual Research Chef's Association 2017 Conference. Our objectives, as usual, were to meet others in the industry, learn from each other, develop our knowledge of industry trends and to provide our own subject matter expertise in a collaborative forum. We achieved all our goals.
Partnerships & Networking
I love meeting new people, learning about their roles, and get more deeply involved in the food biz. Conferences like RCA and the recent World Travel Catering show in Hamburg, give me and my team these opportunities. At RCA, we met up with some fantastic leaders in the industry. Networking at events offers us fantastic opportunities to collaborate, partner and grow as business leaders.
Brainstorming, Education & Industry
The Research Chefs Association is all about Culinology® "The Blending of the Culinary arts and Science of Foods". Though a relatively new concept, Culinology aligns so simply, yet brilliantly, with our mission at Calvetti Culinary Creations: it fuses culinary skills (of Chefs) and science (Food Scientists) to produce the most progressive food trends. With our R&D team striving to spearhead such products, it's in our best interest to participate in the brainstorming – and we did. We learned a great deal about the newest food trends and how we can add value to our customers' dining experience – through food presentation, healthy choices, unique spices and, of course, fresh food.
Collaboration with the experts
Contemporary trends in the food world demonstrate that Peruvian and Latin themed foods are coming to the forefront. Our R&D team leader, with his expertise in Latin Spices and Ancient Peruvian Peppers, developed an amazing Ropa Vieja dish, which was presented at the conference.The twist was that we made it using real French-Style Sous Vide cooking. Our technology, our R&D and our products demonstrate that we are progressive in our thinking and stay on top of trends and updates. We learn what our customers want and we produce it for them. Because, at the end of the day, your business will only succeed if you have satisfied customers.