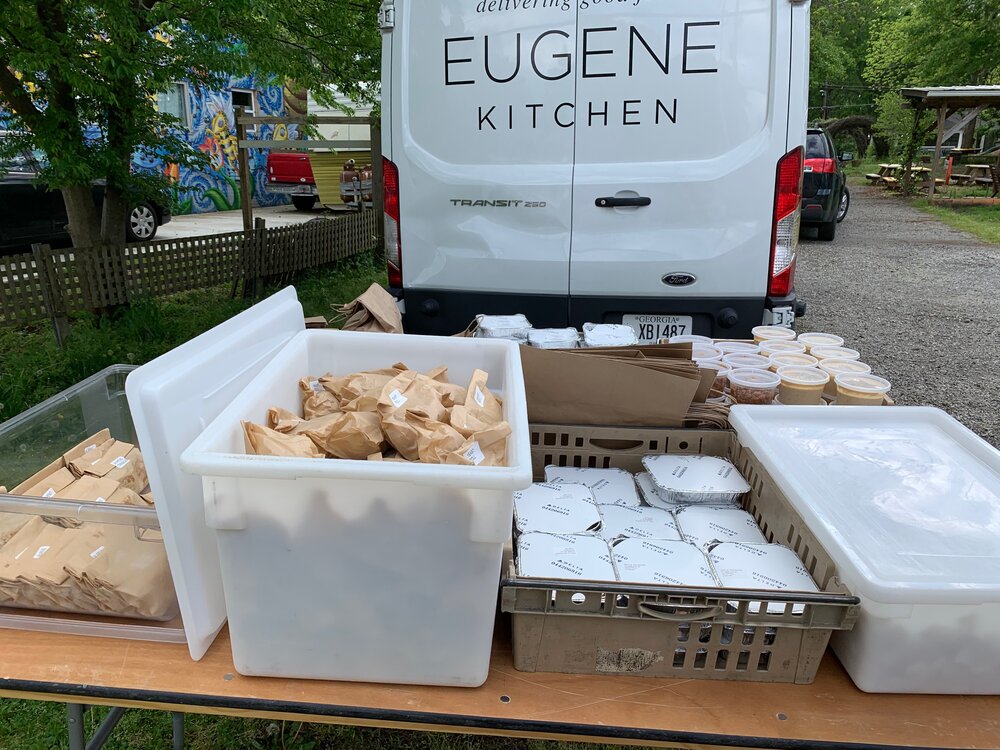 We at James Calvetti Meats believe that it's more important than ever to give back and help those affected by recent crises. That's why we are thrilled to support Good Food Works' important work of getting meals to those in need. We have donated 459 boxes (nearly 8,000 pounds) of ready-to-eat BBQ beef and chicken, and ready-to-cook meatloaf. This is an incredible organization and we want to share with you a bit more about the work they do.
"We're working really hard to feed the community,"
says Jennifer Parker, Executive Director at Good Food Works. Good Food Works Foundation is the non-profit division of Hopkins and Company, a hospitality group in Atlanta, Georgia.
"Hopkins and Company has been involved in giving back to the community forever. What happened with COVID-19 is we had this facility and realized there were a lot of people going hungry. We mobilized our team to help. On May 1st, we incorporated Good Food Works. It was born out of COVID-19 but we are committed for the long haul," says Jennifer.
Good Food Works has been feeding the community since March.
They have served more than 75,000 wholesome, nutritious meals and distributed them through various organizations. One of these organizations is Emory's Feed the Frontline Project which distributes 2,400 meals a week to doctors, nurses, medical workers, and first responders.
Now, Good Food Works is shifting into its summer program that will feed 2,500 families each week with a "Good Food Summer" kit. Each kit includes enough food for 4 people so over the course of 8 weeks they will feed 80,000 people through Boys and Girls Club in Atlanta.
The donation from James Calvetti Meats will directly support this effort: "This donation is wonderful and we are so grateful. Your food arrives just in time for our summer nutritional assistance program and I am sure it will make a huge difference in the lives of the children we are reaching out to," says Jennifer. "We even rented some extra storage space so we could take all of Jamie's products."
"This summer, we will NOURISH the families of Boys and Girls Club of Metro Atlanta by providing delicious healthy food, EDUCATE club members with fun nutritional information and engaging cooking classes, while we SUPPORT local Georgia farms by purchasing more than 50% of the program's ingredients through The Common Market."
We at James Calvetti Meats are deeply thankful to Good Food Works for the incredible work they are doing to help the community. Learn how you can help support their mission.