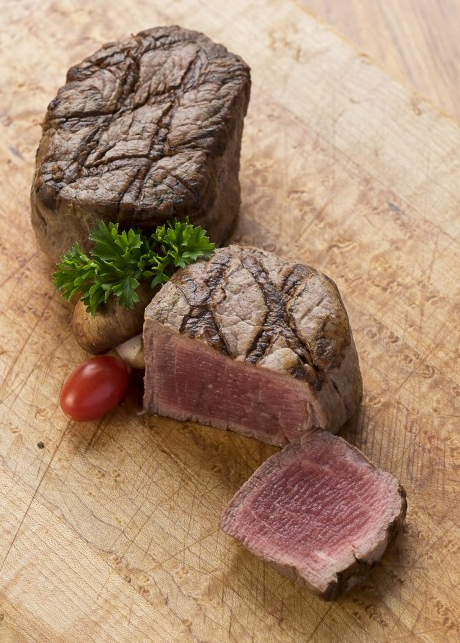 This post was first published by Jamie Calvetti on LinkedIn
We were recently featured in PAX International Magazine and could not be more excited. Here is what was written about us, by Melissa Silva.
————————————————————————————————-
After more than 40 years in the meat processing and distribution industry, Chicago-based James Calvetti Meats is showing no signs of slowing down, with exclusive offerings and more developments on the way. 
The city of Chicago has long been associated with the commercial meat industry and more importantly, its transformation. The opening of the Union Stockyards, Chicago's meat- packing district in 1865 — originally swampland, which was transformed into a centralized processing area — helped to position Chicago as the epicenter of the meat-packing industry in America, with allegedly more meat being processed in the city than in any other place worldwide, from the Civil War until the 1920s.
No stranger to its city's history, Chicago-based James Calvetti Meats, a second generation family business, has been processing and distributing high-quality grain-fed meat for more than 40 years. The company's ties to the Union Stockyards in Chicago go back to James Calvetti, after which the company is named, and his first job as a messenger boy for Swift and Company, a meat processing company located in the Yards in 1936.
"He learned the meat trade 'from the bottom up,'" says Jamie Calvetti, President of James Calvetti Meats and the son of James Calvetti. "My father moved within a few years to one of the premier beef 'breaking' and portion cut meat companies in Chicago where he learned his sales craft and just as importantly, learned about and how to sell portion-cut meat."
With his natural sales ability, Calvetti started selling to airline caterers at Midway Airport in 1949, which at the time, was the busiest airport in the world. It wasn't long before his business started to grow, along with the industry. Fast-forward to today, and business is nothing less than booming.
"So far, 2016 has been a great year," says Calvetti. "We are now supplying real French-style sous-vide food to airline caterers on two continents for some of the largest and fastest growing airlines in the world, and have partnered with some of the best companies in our industry to create exciting synergies. That said, we are never satisfied and still have a long way to go."
Behind the development of the company's French-style sous-vide food is Calvetti Culinary Creations (CCC), the marketing arm of James Calvetti Meats, which specializes in the sales and development of custom, ready-to-eat sous-vide food products — made by following the traditional French method — as well as pre-seared, ready-to-cook foods for airline and hospitality catering.
Developed in 2013, CCC was created in response to a growing demand for unique, high quality, ready-to-eat foods for First and Business Class service. "Custom designed, fully cooked and pasteurized — true French-style sous-vide products fit this need perfectly," says Calvetti. "We are in the right place at the right time."
Riding the waves
To be a part of the meat processing and distribution industry for 42 years does not come without its challenges. Calvetti recalls his father's first major challenge — in the aircraft catering industry specifically — which involved the transition of passenger aircraft from turboprop aircraft, such as the Douglas DC 6's and Lockheed Constellations, to passenger jet aircraft, such as 707s and Douglas DC 8s.
"The lore is that industry people told my father, 'Calvetti, they'll never have any time to serve food.' Of course, the economy was growing, the business grew rapidly and he rode that wave successfully," says Calvetti.
The next major hurdle involved the introduction of frozen pre-made meals served in Y Class. "Previously, everything was made on the ground," explains Calvetti. "My father overcame that challenge by selling to the frozen meal manufacturers directly and providing the same high-quality steaks and roast as before for First Class."
When Calvetti's father started the company in 1974, the main challenge at the time was simply being a small new company in a very competitive industry. But as with the other challenges, this too was overcome. "Business moved along though, and grew fairly swiftly until the late 1990s, which were difficult financial times for the major U.S. domestic airlines," explains Calvetti. "Then of course 9/11 hit and within 18 months, our air catering business was cut in half."
The 2007-08 economic collapse was yet another hurdle. More recently, the cultural change within the company from the ready-to-cook business to the ready- to-eat business has been nothing short of a challenge, but one Calvetti is confident the company will overcome. And to what does Calvetti attribute this hardiness? His answer is quite simple: his family's history and the subsequent wisdom that has been passed down. "It is our experience that has gotten us to where we are today."