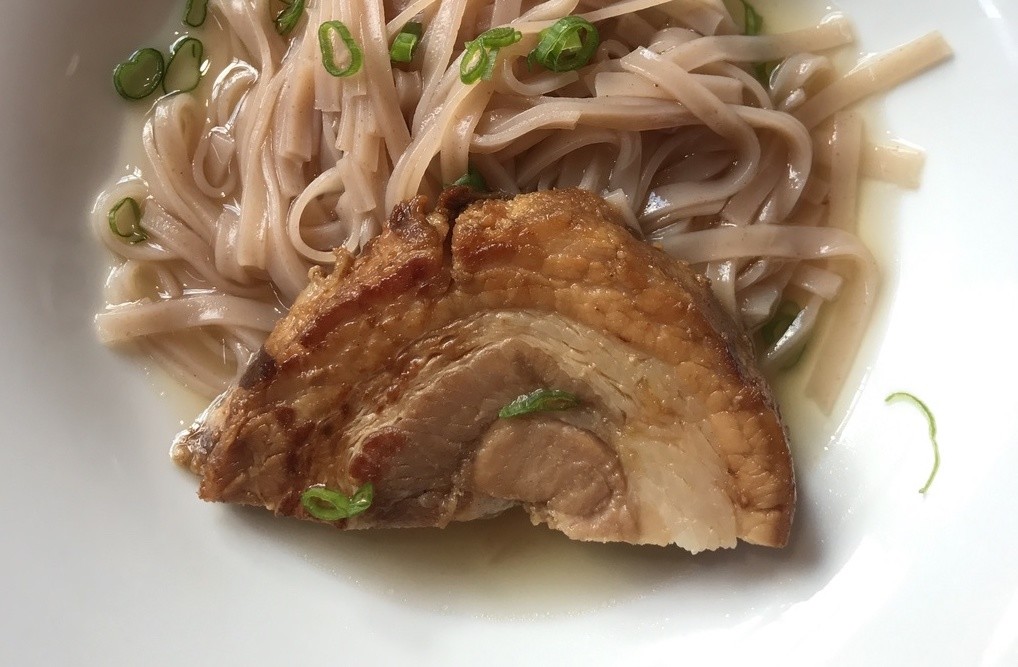 As a company committed to research and development, it is imperative that we keep up to date on the latest trends in the food industry. We are finding that not only are consumers becoming more adventurous in their food tastes, but that chefs are breaking out of the old molds and experimenting with more exotic foods. At Calvetti Culinary Creations, we are committed to being strong contributors to exciting new trends developing not only this year, but in years to come. Like everything in life, creativity starts in the kitchen.
The Globalization of Cuisines
Consumers are becoming more open minded about food, and looking for healthier, spicier, and more exotic food options. Foods that Americans were unaware of just a few short years ago will be some of the hottest cuisines this year. Some of the food trends to look for this year are: South American, West African, Hawaiian cuisines. Even more exotic trends will include Asian Island cuisines, and Tanzanian Barbeque.
Among the South American Cuisines; Peruvian and Brazilian are the ones becoming more popular. Peruvian Lomo Saltado or Pollo a la Brasa are in great demand so much that Delta commission those dishes to fly in their South American routes. A Brazilian Moqueca or Bobó de Camarão are also quite delicious and becoming more main stream.
From the West African cuisine there are great dishes like the Ndole from Cameroon, Yassa from Senegal or a delicious stew called Kedjenou from the Ivory Coast. From Hawaii, you should try Poke a variation of the ceviche or if you love ramen then the noodle soup dish of Saimin should be considered as a great alternative.
This list will not be complete without the trending Asian Islands cuisines such as Rendang Beef which is flying in some routes of American Airlines or a Nasi Goreng from Indonesia. Finally, we should mention Tishkaki Kebabs or Nyama Choma which are becoming very trendy BBQ dishes from Tanzania.
The Globalization of Flavor
Pickling, which has been on the rise, will continue to be trendy. Unusual herbs like Huacatay also known as Black Mint, trendy spices blends like Ras el Hanout or Harissa, peppers like Rocoto or Ají Amarillo and hot sauces like Gochujang or Jamaican Jerk will be seen on many plates around the world and are some of the flavors Calvetti Culinary Creations is currently developing among others. Gone are the days of basic meat and potatoes: younger generations are opening their minds when it comes to food, eating for health and taste, not location.
Innovation is Chef Driven
With all these exciting flavors and regions to choose from, chefs are leading the way when it comes to innovation. Many chefs are incorporating foods from their native countries, or family recipes into their dishes. Chefs are combining new ideas, heirloom recipes, and tradition to appeal to diners' new sense of adventure. Trying out new flavors and combinations, chefs are the innovators who are driving the new food trends.
R & D Creates Leaders in the Industry
At Calvetti Culinary Creations we believe that the only way to create new products is to break all the rules. Getting ahead means being a leader in the industry, and having the courage to try something different. With our R & D spice and flavor trials, we come up with flavors that are truly unique. By mixing spices and flavors that do not traditionally go together, we are coming up with exciting new ideas every day.
At the Research Chef Association conference last year, we combined French-Style Sous Vide cooking and South American recipes to create something both delicious and unique. This is just one example of how we strive to think outside the box, and stay on top of new trends in the industry. When experimenting with new flavors and ideas, you are bound to make mistakes. But only by leading, not following, will you find flavors and ideas that are truly unique.
How do you stay on top of industry trends? Share with us!