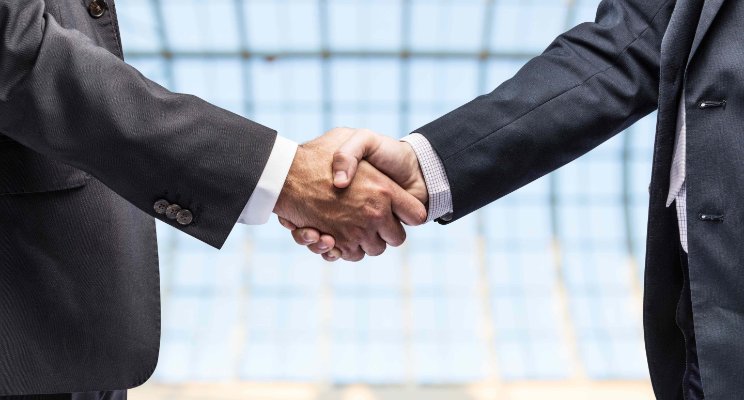 This post was first published by Jamie Calvetti on LinkedIn
In our modern, digital world it's a snap to communicate without leaving the comfort of your chair. Even phone calls are a thing of the past, with texting and email so readily available. But all this ease comes at a price. The nuance of communication can be lost, and building strong relationships with customers can be challenging. Despite the extra time and cost, meeting with customers face to face is still an excellent way to build your company and maintain loyal customers. At James Calvetti Meats and Calvetti Culinary Creations, we believe in building relationships in person, and here are some reasons why.
Innovation
At Calvetti Culinary Creations we're leading the way in food innovation. Ten or fifteen years ago it was unheard of for a food processing company to have on site Chefs; we now house three. Staying relevant, and innovating in your industry requires networking, research, and the ability to change. Sure, many new ideas can be researched online, in books or articles, or discussed over the phone. But talking face to face with customers, peers, and industry leaders and seeing their reactions can provide great feedback, and give that personal edge that standard research lacks.
Networking is also invaluable for innovation, and that requires one on one time. And as food experts, there is nothing more valuable than meeting with industry leaders and professionals, and learning from them in person. Like our recent trip to the Research Chefs Association conference, where we were able to brainstorm with some of the best in the business. Education is key at Calvetti's, and learning from others gives us the ability to innovate, and stay at the top of our game.
Customer Service
Despite all our technology, when a customer has an issue or complaint, addressing his needs in person is still the most effective road to happy a customer. Being able to talk in person, look the customer in eye, explain yourself and work things out, makes both you and the customer more at ease and builds trust. And as this Forbes article explains, the chances of a customer saying "yes" increase in person, as it's much easier to say "no" in an email or phone call.
We have all had the experience of receiving an email and misinterpreting its meaning. Communicating in writing, over the phone, or even over video conference can leave out the nuances of in person communication, leaving the door open for miscommunication. Speaking face to face will eliminate any confusion, building strong communication and ultimately trust with your customer.
Make it Personal
At the end of the day, customers still want to feel special. At Calvetti Culinary Creations we believe that going the extra mile to make personal connections is what brings customers back to our company. With all the competition out there, what makes your company rise to the top? Making that personal connection will help customers remember you and your company, and bring them back.
Customers have unlimited choices for whatever their needs may be. Giving them a special experience will make your company stand out. We do not rest on our laurels — we go the extra mile to connect with people. This is what has helped our company thrive for over 40 years.
How do you make a personal connection with your customers? Share your thoughts with us!